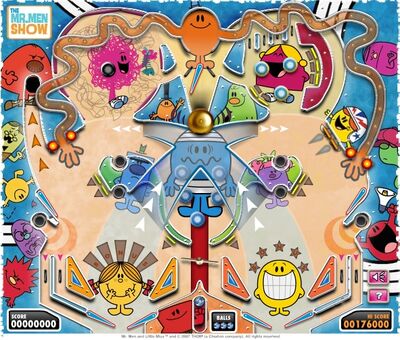 Mr. Men Pinball is a game on the former The Mr. Men Show Website.
How it Works
How it Goes:
Hold down for Mr. Strong to send the ball out.
Use the left and right arrow keys to direct the tools.
Trivia
One of the Mr. Men characters in this game is an early version of Mr. Per(s)nickety since he's wearing a brown vest.
Ad blocker interference detected!
Wikia is a free-to-use site that makes money from advertising. We have a modified experience for viewers using ad blockers

Wikia is not accessible if you've made further modifications. Remove the custom ad blocker rule(s) and the page will load as expected.